Latest posts by Jo Larsen
(see all)
There are many ways to make money from home. You could start a blog and sell advertising, or work as a freelance writer. But what if you want to start your own business? One option is to become a transcriptionist.
The process of transforming sound recordings into written material is known as transcription. It is possible to make money working from home in multiple ways, and there are several options for getting started to find transcription jobs.
In this guide, we will discuss how to make extra money transcribing and how to get started in this exciting career!
1. What Transcription Is And What Types Of Work Are Available
Transcription is the process of converting audio or video files into text format. This can be done for various forms of content, including interviews, speeches, conferences, and more. You typically earn money for each audio hour or word count.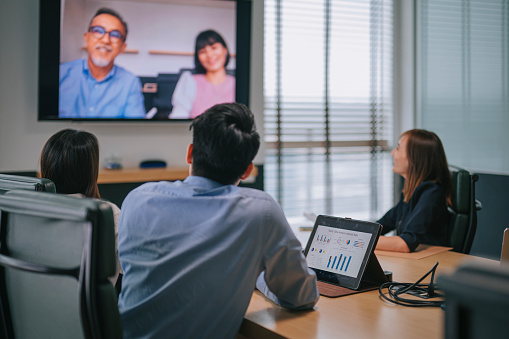 There are many different types of transcription jobs available. Some companies may require transcribers to have specific experience or knowledge to qualify for certain projects. However, there is also a great deal of work available for general transcriptionists.
Some common types of transcription work include:
Interviews
Conference calls
Webinars
Lectures
Podcasts
Legal transcription
General transcription
Medical transcription
Many different companies offer transcription services. Some of these companies may specialize in a specific type of transcription, while others may offer a variety of services and online transcription jobs.
It is important to research each company carefully before applying for work. You will want to make sure that the company is reputable and that they offer fair pay for the work you will be doing.
Applying for transcription jobs is usually done through an online application process. Once you have submitted your application, you will likely be required to take a transcription test. This test will assess your skills and abilities as a transcriber.
If you are successful in passing the testing, you will then be able to apply for work with the company. Once you have been hired, you will be given access to audio or video files that you will need to transcribe.
2. How To Get Started As a Transcriptionist?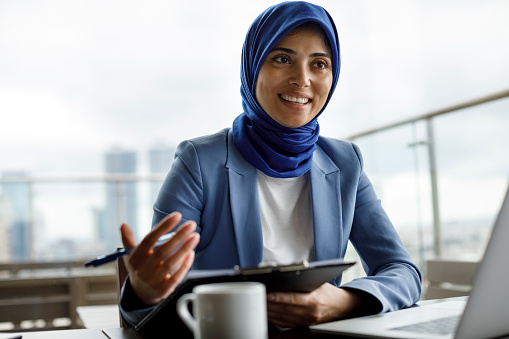 If you want to get started as a transcriptionist, there are a few things you need:
You will need a good quality computer with a reliable internet connection
You will need to have excellent typing skills and be able to type fast
It is also helpful if you have some experience in transcribing audio and online transcription
There are a few ways to start working as a transcriptionist. One way is to sign up with a company that provides transcription and has online transcription jobs available.
These companies will often have a list of clients that they work with and they will assign transcriptions to transcriptionists based on their availability and expertise.
Another way to find work as a transcriptionist is to search for online jobs on websites like Upwork or Freelancer.com.
Once you have found some work, it is important to deliver high-quality transcriptions on time.
This will ensure that you get good feedback from your clients and that they are happy to continue working with you in the future.
If you take care of your clients and provide them with quality work, then you will be well on your way to making money as a transcriptionist.
3. What You Need To Do To Become Successful At Transcribing
If you want to make money online for transcription work, there are a few things that you need to do to be successful.
First and foremost, you need to have excellent typing skills. This is essential because if you're not able to type quickly and accurately, you're not going to be able to keep up with the audio files that you're transcribing.
In addition to having great typing skills, it's also important that you have good listening skills for online transcription.
This is essential for transcriptionists because they need to be able to listen carefully to the audio files to produce accurate transcriptions.
Finally, it's also important that you have strong attention to detail. This is critical because even small transcription errors can have big consequences.
For example, if you're transcribing a medical transcript and you make a mistake, it could potentially have serious implications for the patient.
So, those are three things that you need to do to be successful at transcription. If you have these skills, then there's a good chance that you'll be able to make money online transcribing.
4. Tips For Improving Your Transcription Skills
If you're looking to improve your typing speed or other skills to make more money, there are a few things you can do:
Practice makes perfect. The more you transcribe, the better you'll become at it.
Use a good-quality headset and transcription software. This will help you to hear the audio clearly, improve the audio quality and type accurately.
Take your time. Rushing through a transcription job will likely lead to errors. If you take your time and do a good job, you'll be able to command higher rates for your services.
5. The Best Ways To Market Your Transcription Business
There are many ways to market your transcription services to attract new clients. One way is to create a website or blog and include information about your services, rates, and contact information.
You can also distribute flyers and business cards to local businesses and post them in public places.
Additionally, you can write articles or give interviews about transcribing to help educate potential clients about the process and how it can benefit them.
By taking these steps, you will be able to reach a larger audience and increase your chances of landing new clients and get those transcription jobs.
Another great way to market your transcription services is by networking with other professionals who may need your services.
For example, you can connect with individuals who work in the legal or medical field, as they are likely to need medical transcription at some point.
Or you can email them regarding the online transcription jobs. Otherwise, there are many freelance marketplaces to signup for.
You can also join online communities and forums related to transcribing, as this will help you reach a wider audience of potential clients. You can join Facebook groups regarding podcasting, there are many people who post regarding these job requirements.
By taking advantage of these marketing strategies, you will be able to build a successful transcription business and get paid for your services.
More Side Hustles to Try >>> How Many Likes on TikToK to Get Paid and Make More Money?
Conclusion | How To Make Money Transcribing?
Online transcription can be a great way to get paid and make money from home. To be successful, it is important to market your services effectively. There are many ways to do this, including creating a website or blog, distributing flyers and business cards, writing articles, or giving interviews about transcribing. By taking advantage of these marketing strategies, you will be able to reach a wide range of potential clients and build a successful transcription business.
FAQs | How To Make Money Online?
Q: What do I need to get started?
A: All you need is a computer and a good internet connection. You may also want to invest in some transcription software, but this is not required.
Q: How much can I expect to earn?
A: This varies depending on the company you work for, how fast you type, and how accurately you transcribe. However, most transcriptionists get paid between $15 and $30 per audio hour.
Q: What are the benefits of transcribing?
A: Transcribing can be a great way to make money from home. It is also a flexible job, which means you can set your hours and work as little or as much as you want. Additionally, transcribing is a great way to improve your typing skills and increase your knowledge of different accents and dialects.
Q: Are there any disadvantages to transcribing?
A: One of the main disadvantages of transcribing is that it can be quite repetitive and boring.
Additionally, it is important to be very accurate when transcribing, as even a small mistake can change the meaning of what is being said. Finally, some people find listening to audio hours and for long periods difficult or tiring.