Latest posts by Jo Larsen
(see all)
Are you thinking of starting a freelancing career? Do you want to stop living paycheck to paycheck? If so, then it's time for you to start your freelancing journey! Freelancing can be a great way to make more money and improve your financial situation.
In this article, we will discuss the basics of freelancing, working a freelance job and how you can get started today. So what are you waiting for? Start your freelancing journey today and stop being poor!
1. What Is Freelancing And Why Should You Start Doing It Today
If you're not familiar with freelancing, it's simply the act of providing services to clients without having a full-time or permanent position. In other words, you'll be your boss and can work and find a freelance job from anywhere in the world.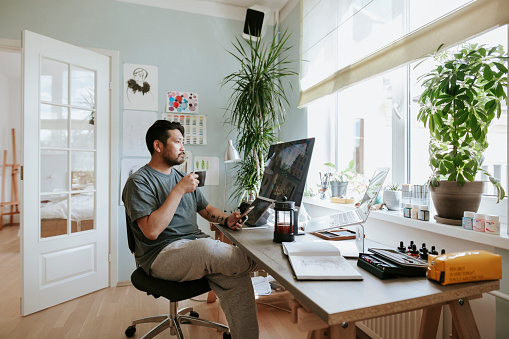 There are many different ways to freelance, such as writing, web design, graphic design, and much more. No matter what your skillset is, there's likely a freelancing opportunity for you.
There are many reasons why you should start freelancing today. Such as:
It gives you the freedom and flexibility to work on your terms. You can choose when and where you want to work, as well as how much you want to earn.
A great reason to start freelancing is that it allows you to tap into a global market. With the internet, you can connect with clients from all over the world and offer your services no matter where you live.
Freelancing is a great way to build your brand and reputation. When you're working for yourself, you have the opportunity to showcase your skills and talents in a way that can attract more clients and help you grow your business.
We partner with awesome companies that offer products that help our readers achieve their goals! If you purchase through our partner links, we get paid for the referral at no additional cost to you!  View our disclaimer page for more info. All opinions are my own. Thanks so much for your support!
2. Evaluate Your Skills And Talents
The next step is to take a look at your skills and talents. What do you have to offer the world?
This is where many people get hung up because they think they need some special skill or talent to be successful. And of course you can always upgrade your skills if necessary.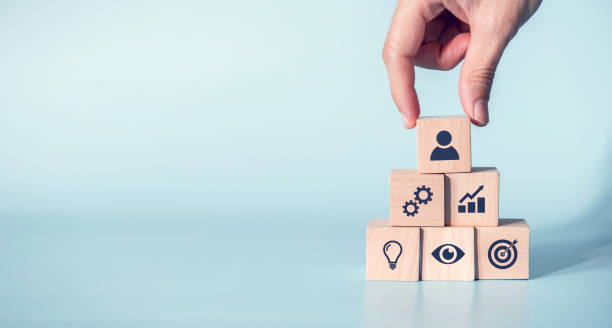 The truth is, however, that almost anyone can find ways to be useful and contribute their value.
Start by brainstorming a list of things you're good at or know a lot about. Once you have that list, try to think of ways you could use those skills to provide value to others.
For instance, if you're good at writing, you could start a blog or become a freelance writer. If you're good at graphic design, you could create logos or social media graphics for businesses. The possibilities are endless! Freelance careers are what you make of them. So tap into those skills of yours.
The important thing is to get started and not get bogged down in thinking you need some special skill or talent. You can always learn new skills as you go, but the most important thing is to take that first step.
3. Set Financial Goals For Yourself
The first step to stopping being poor is to set financial goals for yourself. This may seem like an obvious thing to do, but many people don't sit down and think about what they want to achieve financially.
Without setting goals, it's easy to just keep spending money without any real direction.
Some things you might want to consider setting as financial goals include:
investing in a specific way
starting your own business
Take some time to figure out what you want to achieve financially and then make a plan for how you're going to get there. Once you have some goals set, it will be much easier to start making progress towards them.
Read Next >>> How To Make Extra 500 A Month and Crush Your Money Goals
4. Create A Business Plan And Marketing Strategy
If you want to be a freelance success, stop winging it and create a business plan. This will help you determine your niche, how to start freelancing, what services to offer and how to price them, who your target clients are and where to find them, and how to market your services.
Creating a marketing strategy is just as important as creating a business plan. You need to identify which marketing channels will work best for you and your business.
There are many ways to market your freelance business, such as social media, content marketing, search engine optimization (SEO), pay-per-click (PPC) advertising, or even old-fashioned networking.
Don't try to do everything at once—choose a few marketing channels that you think will work best for your business and focus your efforts there. And most importantly, don't forget to track your results so you can see what's working and what isn't.
5. How To Start Freelancing Without Having Any Experience Or Skills?
You don't need to have any experience or skills to start a freelance career. All you need is a willingness to learn and a bit of motivation. There are plenty of resources available online and offline that can help you get started.
Most successful freelancers have a niche or area of expertise that they can offer clients. They are also good at marketing themselves and networking to find new clients and are able to manage their time and workload effectively to meet deadlines.
One thing you could do is start by offering your services for free or at a reduced rate. This will give you the chance to build up your portfolio and gain some experience. Once you've got some positive feedback, you can start charging more for your services.
Another option is to join a freelancing platform like Upwork or Fiverr. Here you can create a profile and start bidding on projects that interest you. There are also many forums and groups dedicated to freelancing where you can find advice and support.
So don't let the lack of experience or skills stop you from starting your freelancing journey. with a bit of effort, you can soon be on your way to becoming a successful freelancer.
6. Invest In Yourself And Your Business
One of the best things you can do to stop being poor is to invest in yourself and your business. When you have your own business, it is important to reinvest in it to keep it growing.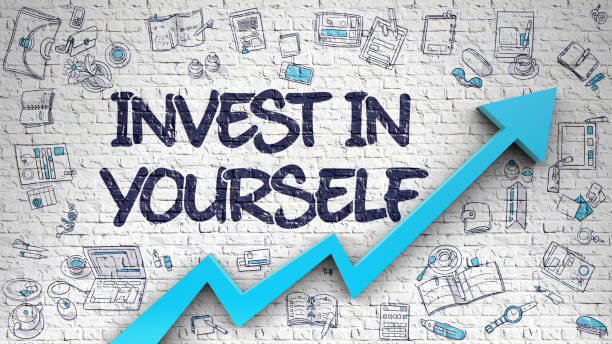 This may mean taking courses or attending workshops to learn new skills, investing in marketing or advertising, or hiring help when needed.
It is also important that you are always learning and keeping up with industry changes so that you can offer your clients the best possible service and find the highest paying freelance jobs
Tools of the trade are also important to enhance your freelance career. If you are a freelance writer you may want to invest in an AI Copywriting tool such as Jasper.ai that can help you write 10x faster.
7. Stay Motivated Throughout Your Journey
One of the most important things you can do is to stay motivated throughout your journey. This means setting goals and sticking to them. It also means getting rid of any negative thoughts or emotions that might hold you back.
Remember, you are in control of your destiny. If you want to succeed, you have to believe in yourself and stay focused on your goals.
There will be times when things get tough and it might seem like giving up is the only option. But if you keep pushing through, eventually you will reach your goal as a successful freelancer. And when you do, it will all be worth it.
So don't give up on your dreams just because things get tough. Stay motivated and keep moving forward towards your goals. You can do it! Those freelance jobs are out there.
Conclusion | Stop Being Poor
If you want to stop being poor, the best thing you can do is start your freelancing journey.
By setting goals and staying motivated, you will eventually reach success. And when you do, it will all be worth it. So don't give up on your dreams—keep moving forward towards your goal! You can do it!
FAQs | Start Your Freelancing Journey
Q: What is the best way to stop being poor?
A: The best way to stop being poor is to start your freelancing journey. By setting goals and staying motivated, you will eventually reach a point where you are no longer struggling to make ends meet.
Q: What are some tips for getting started as a freelancer?
A: First, research the industry and find your niche. Then, set up a strong portfolio and create a strong work ethic. Finally, market yourself to potential clients for freelance jobs and build a good reputation.
Q: What are some things I should avoid if I want to be successful as a freelancer?
A: There are a few things you should avoid if you want to be one of those successful freelancers. First, avoid working with low-paying clients. Second, avoid undervaluing your services. Third, avoid burning out by taking on too much work. Finally, avoid making excuses for why you can't succeed.
Q: What are the benefits of freelancing?
There are many benefits to freelancing, including the ability to set your own hours, work from home, and choose the projects you want to work on. You can also often charge more per hour than you would as an employee when you have freelance jobs. And you can have multiple clients at one time.
Q: What types of jobs can I do as a freelancer?
There are many different types of jobs and freelance work that can be done as a freelancer. Some popular options include writing, editing, web design, graphic design, freelance copywriter, freelance developer and social media management.
Q: How do I find freelancing clients?
There are many ways to find clients as a freelancer. You can search online job boards, contact companies directly, or network with other professionals in your field.